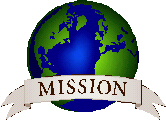 Our Mission is to bring comfort and support to those who are suffering and in need of healing, peace, and strength that only Jesus Christ can bring. We believe in the power of prayer and give all credit and glory to God, our divine and most powerful Lord and Savior.
JUST GIVE ME JESUS!
THE DIVINE MERCY... JESUS I TRUST IN YOU!
TODAY'S SCRIPTURE READING: John 14, vs 1 says..." Do not let your hearts be troubled. Have faith in God and faith in me."
*GOD BLESS OUR TROOPS!*
"HEAVENLY FATHER,
MAY YOUR PROTECTION BE UPON OUR TROOPS IN THIS HOUR. MAY THEY CALL ON YOU AND KNOW THE REALITY OF PSALM 91 THAT SAYS, " FOR YOU HAVE MADE THE LORD, MY REFUGE, EVEN THE MOST HIGH, YOUR DWELLING PLACE. NO EVIL WILL BEFALL YOU, NOR WILL ANY PLAGUE COME NEAR YOUR TENT. FOR HE WILL GIVE HIS ANGELS CHARGE CONCERNING YOU, TO GUARD YOU IN ALL YOUR WAYS" (VSS.9-11).
AMEN"
(700 CLUB)